Moving to a New Office in Vinohrady
While we really enjoyed our old office near park Jezerka in Nusle we really needed more space. We decided to move to a larger space in the Vinohrady district in Prague near Riegrovy sady. It is a slightly better location with better public transport connection for everyone in the team. The additional space gives us more flexibility to hire people and build a studio for video recording.
Construction
The new space where we were moving needed a few changes before it would fit us. It is a repurposed residential apartment with 3 rooms. After some discussions we opted to split it into two office rooms and a shared kitchen / meeting room.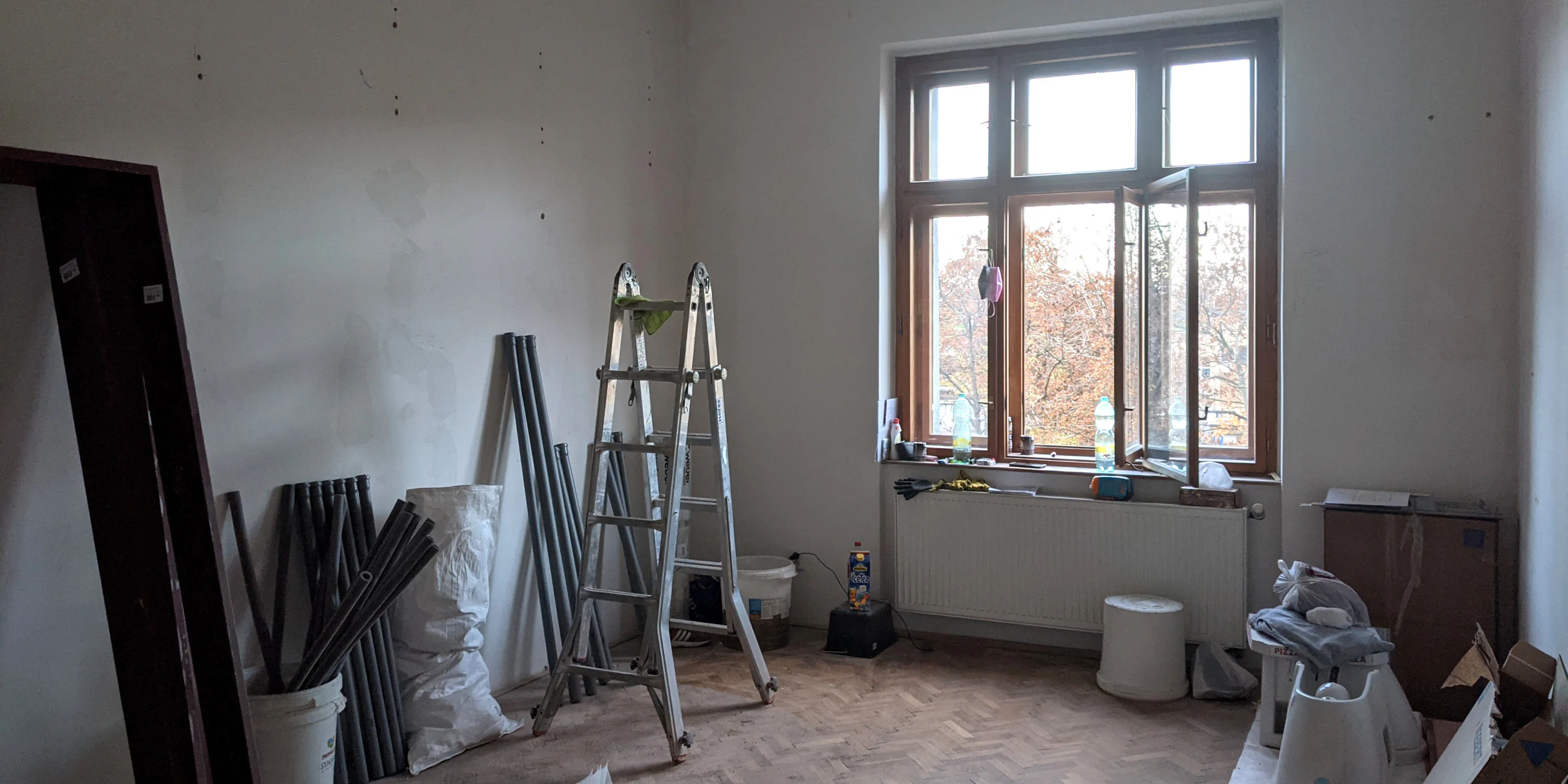 Our work involves moving terabytes of data all the time so we need really good networking. We ended up wiring pretty much every squared meter of every wall with cat 6a or cat7 ethernet.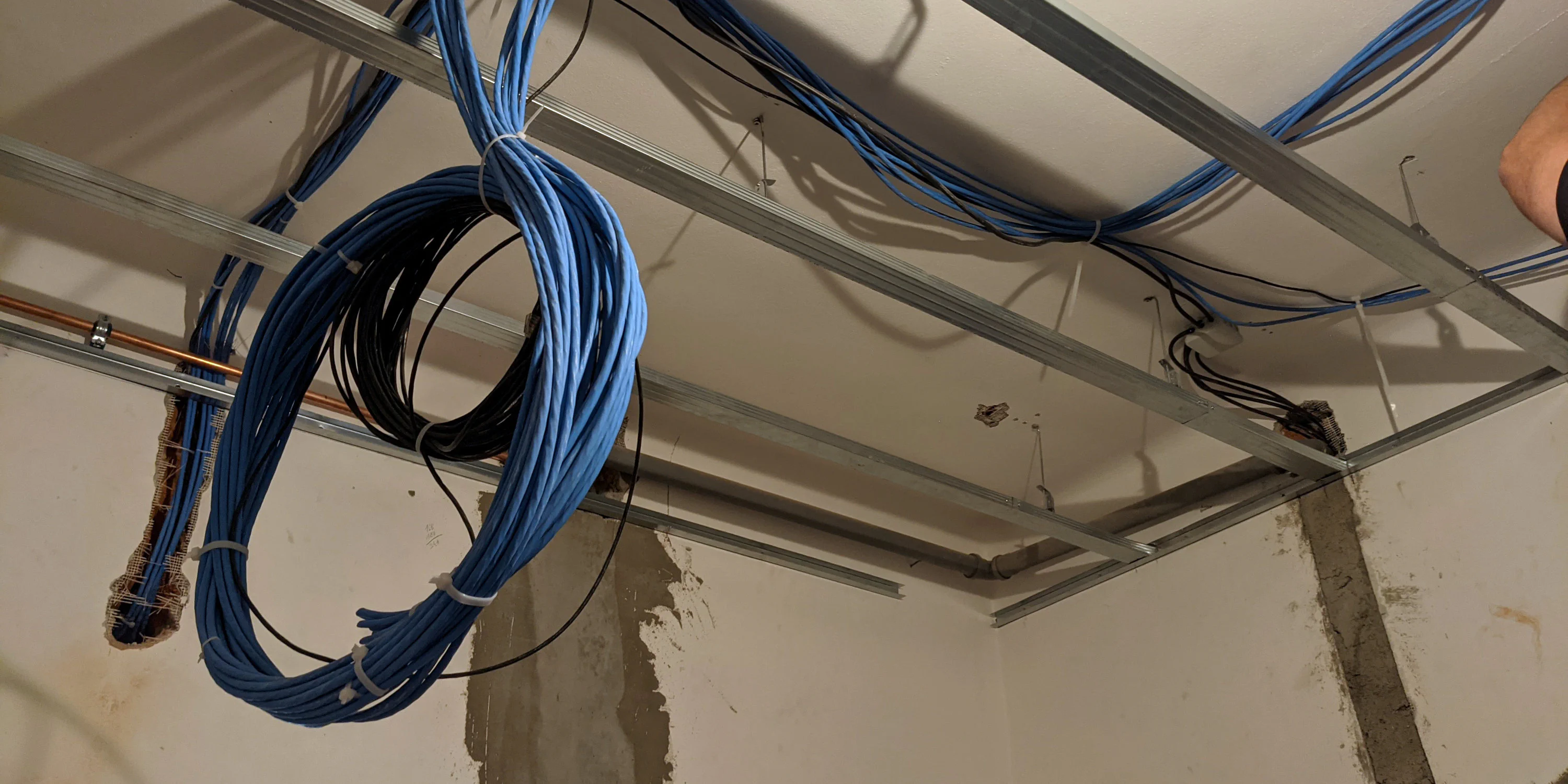 Packing Up
It was time to say goodbye to our old office room and pack everything up. Adam lobbied hard to keep the solid oak tables, they were a pain to move but we managed it. They were with us since the beginning of the company and at least for now we are keeping them.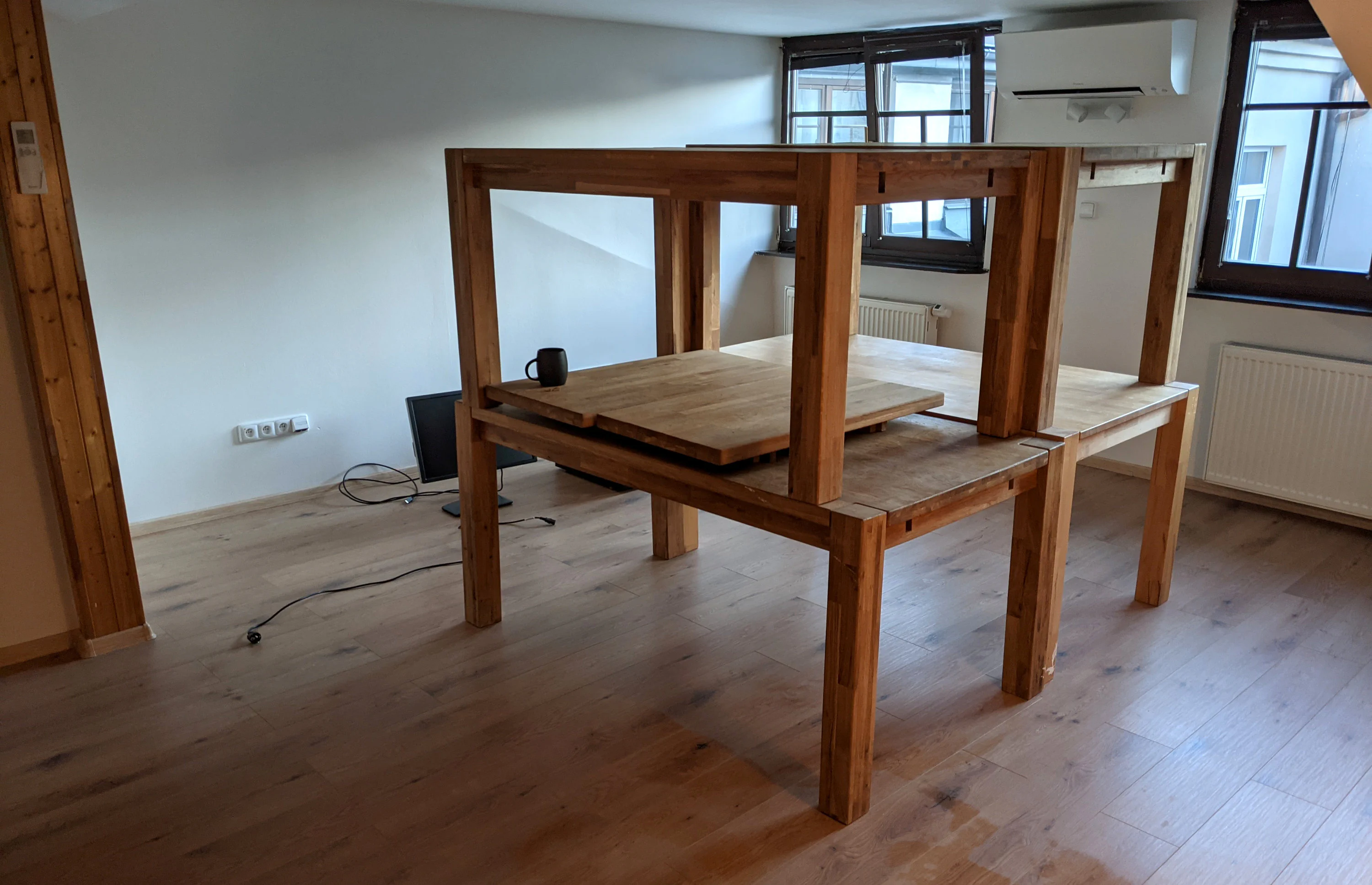 Office Opening
The teams decided to separate the office into projects team and products team, each taking one office room. We held an opening party and got back to work!