Visiting the Blender Conference 2022 in Amsterdam
BlenderCon is always a special event for us and this year wasn't any different. It has been a long time since an in-person conference because of COVID. We were all very excited to travel and meet the Blender community in person again.
Travel
At that time, flight tickets were still quite expensive when we checked. Therefore, we decided to take the bus from Prague to Berlin and then from Berlin to Amsterdam, just as we did on our previous trip three years ago. We departed on Wednesday afternoon, and after a few hours, we arrived in Berlin. There, we made a brief stop at a local bar to quench our thirst before continuing our journey. A mere 17 hours after our departure, we witnessed the sunrise in Amsterdam. With our backs a bit sore from the long hours of sitting, we walked from the station directly to the beautiful 18th-century neo-classical Felix Meritis to pick up our badges and set up our booth.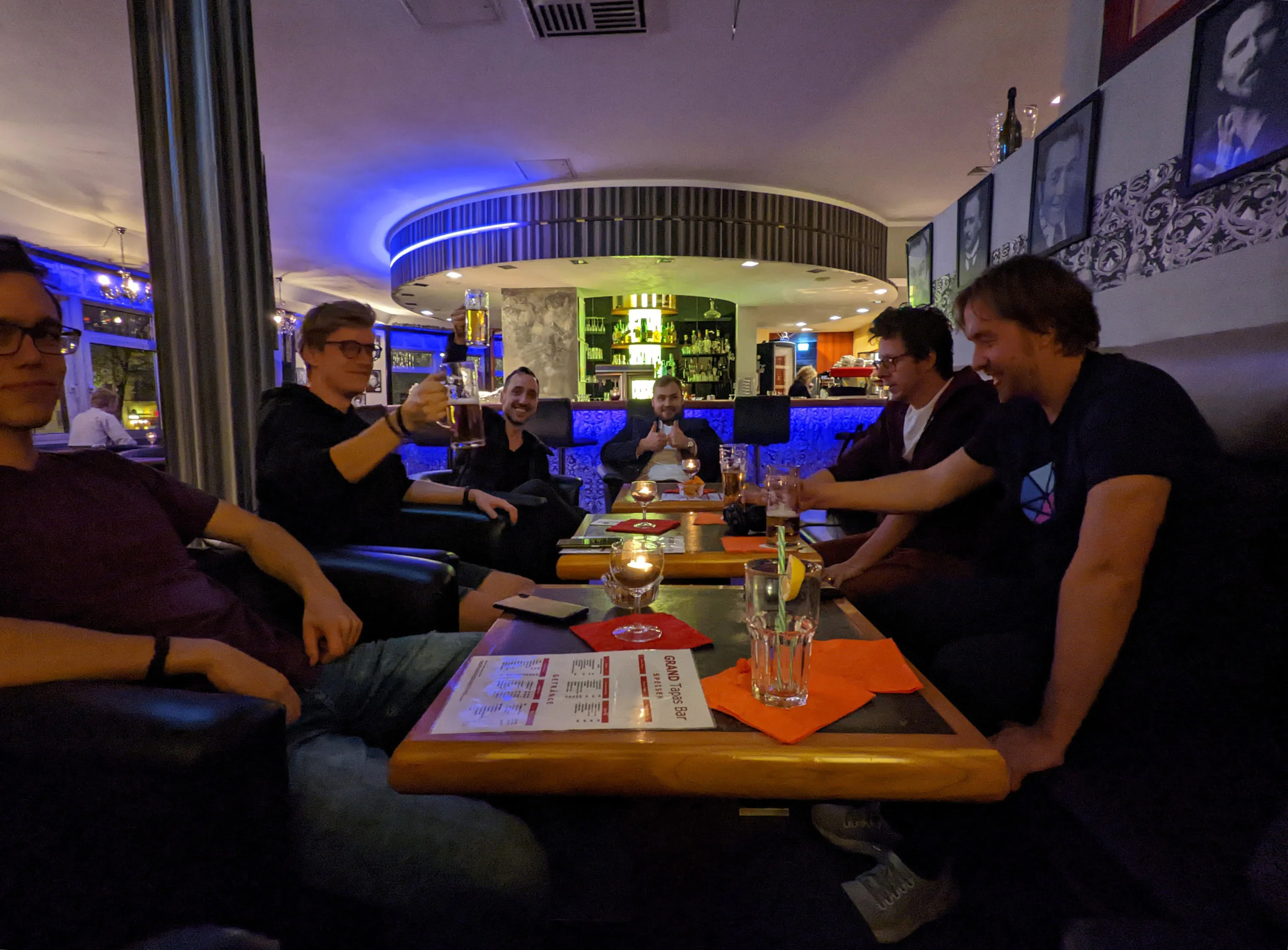 polygoniq Booth
This year we were a proud silver sponsor of the conference. This gave us the opportunity to host a booth where we gave away our custom stickers, ran a speed modeling contest and just talked with other Blender users. We did not know what to expect because this was the first time we did anything similar. Fortunately, it turned out great overall. Had many people visit for a chat. We gathered important feedback.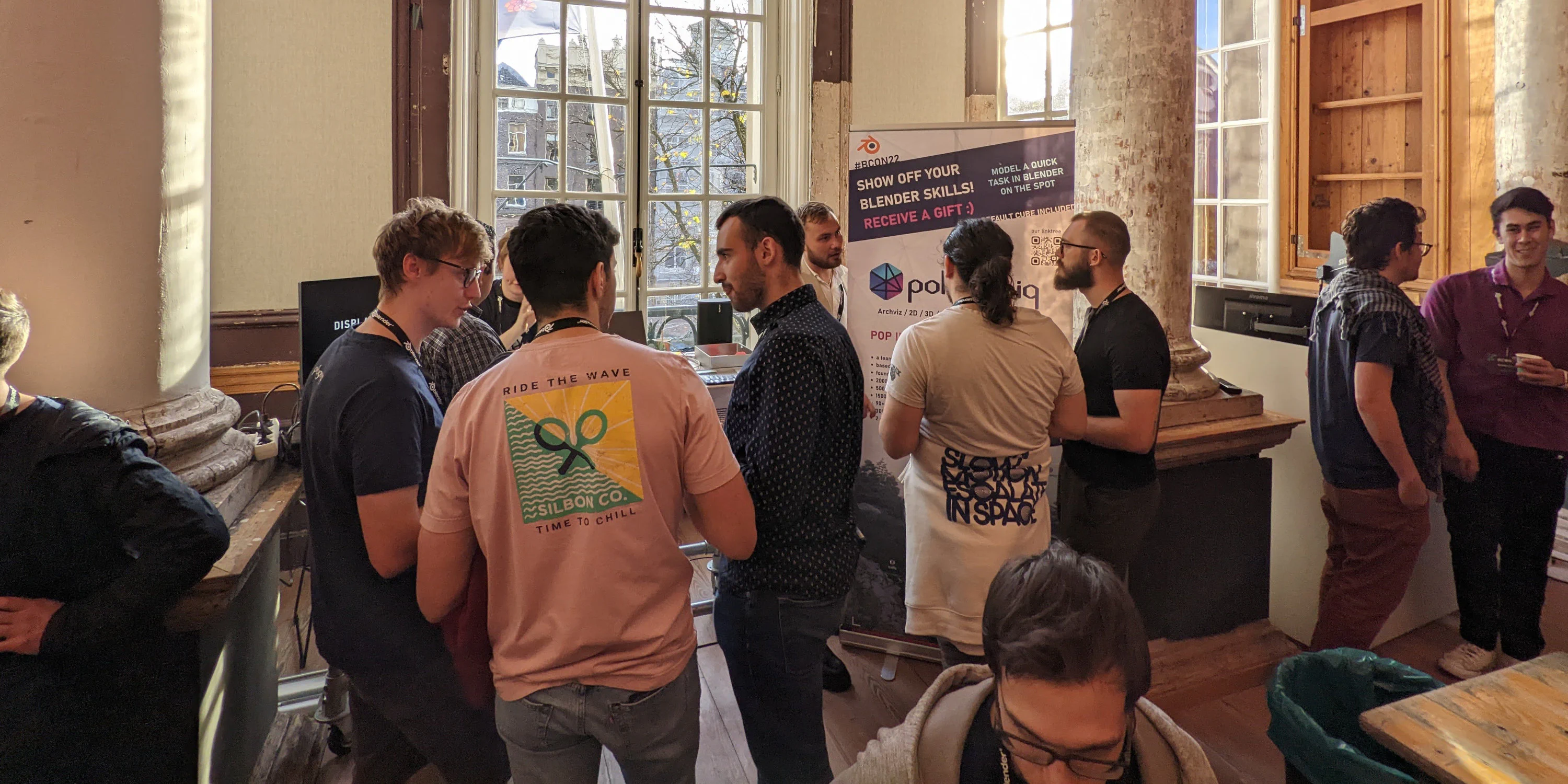 Blender Market Podcast
Adam and Martin, along with creators from TrueVFX, received an invitation to appear on the Blender Market live podcast. The episode was hosted by Jonathan Williamson, and the discussion focused on the development of professional Blender products as a business.
Lightning Talks
Just like other years, at the end of conference there were Lightning Talks - sort of an open mic for creators to present their projects in 5 minutes. We made a quick video right at the conference and Me and Adam came up on stage to present our work. Since we did not have a lot of prep time we had to improvise a lot, but managed to show what polygoniq is about.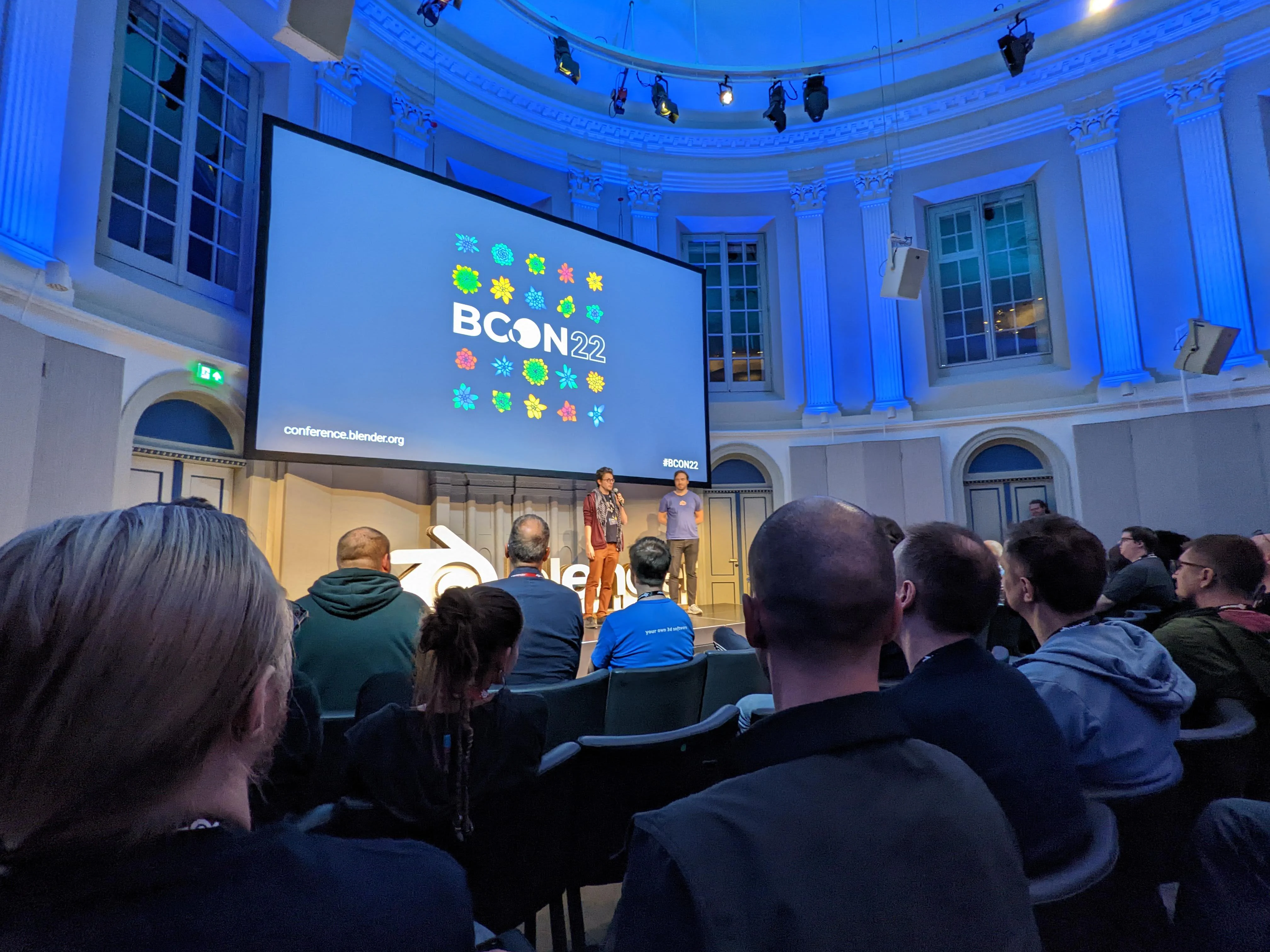 Closing
The conference was a fantastic experience overall. We had the opportunity to meet many inspiring individuals, attend enlightening talks, and enjoy a great time together as a team. We wholeheartedly recommend attending this conference to anyone who is passionate about Blender and 3D. If you'd like to get a glimpse of the atmosphere, be sure to check out the excellent recap video created by the Blender team
See you next year.